Pyrolysis Plant TDP-2-200M was successfully tested in Switzerland
Section:
News
A successful launch of an updated pyrolysis plant TDP-2-200M took place at the Wiedekehr Recycling AG production location in Switzerland. The first test phase started in the early June 2018 in presence of IPEC experts and the Customer's representatives. The feedstock for testing (wood dust) was provided at the facility.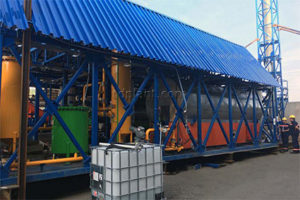 A few more rerun tests are planned with the purpose of fine controlling the plant and ensuring the quality of the products obtained after the process. Later, the plant will be used for the processing of ASR (Automobile Shredder Residue).
Kindly remind you that the plant TDP-2-200M is fitted with an updated gas-cleaning system, which ensures the compliance of emissions with the Swiss ecostandards.