IPEC equipment at oil production sites
Section:
News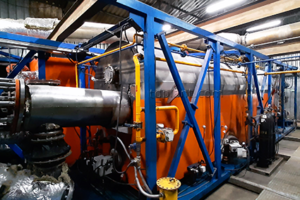 The upgraded TDP-2 continuous pyrolysis units continue to operate successfully at drilling waste disposal facilities located directly at operating oil fields.  The waste management workshops are serviced on a turnkey basis by the service company BT-Promotkhody LLC.
By 2021 the company has processed 102,000 tons of drilling waste from several facilities of PJSC NGK Slavneft. Recycling products are: pyrolysis gas, pyrolysis fuel and technical soil. The service company utilizes the waste directly at the place of its generation, which eliminates costs and risks of toxic waste transportation, as well as environmental charges for its   accumulation.