Next scheduled batch for TDP-2-2000 pyrolysis plant was sent to Europe
Section:
News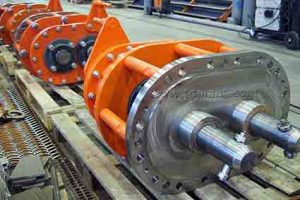 The third batch of components for the TDP-2-2000 pyrolysis plant was sent to Viru Keemia Grupp from IPEC production site. The equipment was manufactured within the shale tar processing project of the above mentioned European company.
The shale sludge by-products treatment plant includes two TDP-2 continuous mode pyrolysis units with a capacity of at least 1.5 tons of waste per hour each. All parts of equipment are delivered in the maximum operational compatibility. Installation work will be performed by IPEC specialists at the Viru Keemia Grupp 's site upon supply completion of the complete set of pyrolysis equipment.
The entire range of TDP plants is TÜV Nord certified, which makes easily delivery possible to the EU market.